School of Mechanical Engineering and Electronic Information, China University of Geosciences (Wuhan)
中国地质大学(武汉)机械与电子信息学院
Address(地址): No. 388 Lumo Road, Wuhan,  P. R. China (湖北省武汉市鲁磨路388号)
Website(网站): https://engjidian.cug.edu.cn/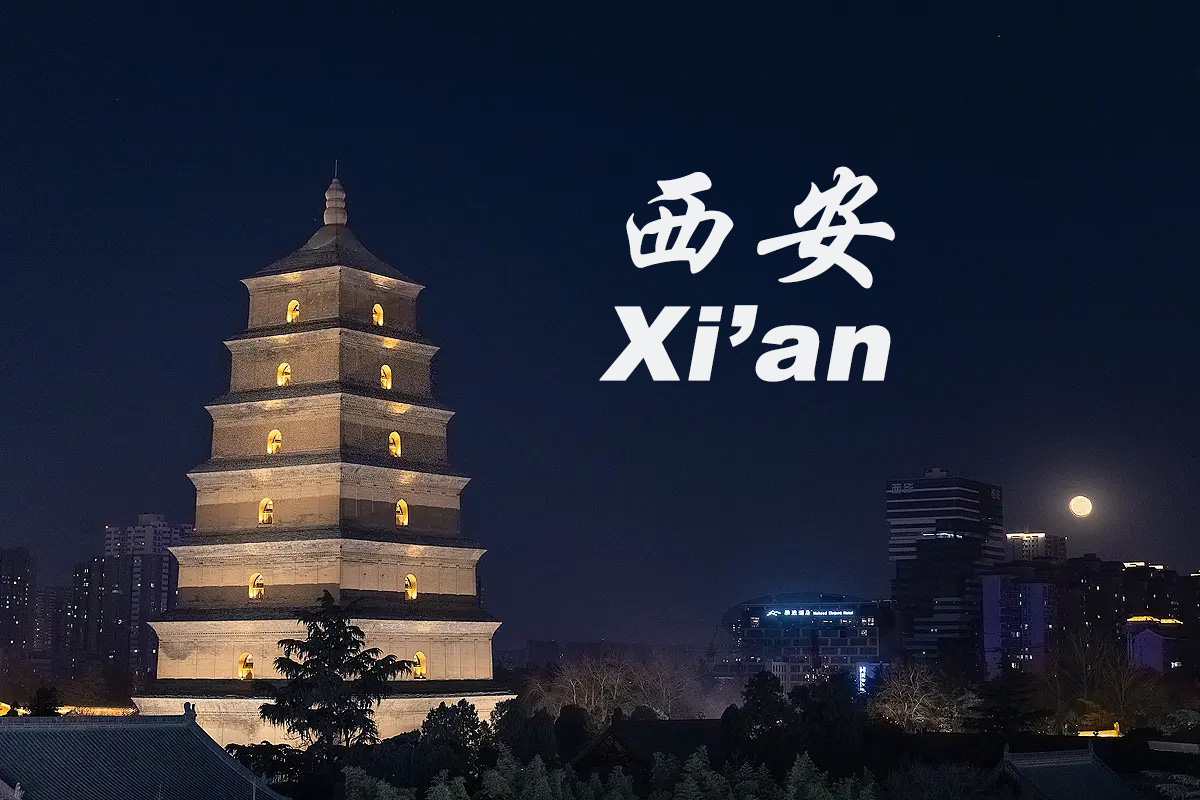 School of Mechanical Engineering and Electronic Information, China University of Geosciences (Wuhan), (hereinafter referred to as "School of Mechanical Engineering and Electronic Information"), with a long history, originated from Specialty of Exploration Machinery under Department of Exploration Engineering found in Beijing College of Geology in 1954. In 1998, it was incorporated into a new department named Department of Mechanical and Electronic Engineering (college-level) with Specialty of Electronic Information Engineering under School of Information Engineering. After two adjustments in 2003 an 2008, it was renamed School of Mechanical Engineering and Electronic Information. Now this School has four departments and one training center: Department of Mechanical Engineering, Department of Electronic Information Engineering, Department of Industrial Design, Department of Communication Engineering and Metalworking Practice & Training Center respectively.
Now this School has 131 full-time faculty members, among which there are 18 doctoral supervisors, 20 professors, 59 associate professors, 1 winner of National Outstanding Youth Science Foundation, 2 winners of Hubei Outstanding Youth Science Foundation, 11 CUG scholars at different levels (including Tengfei Program and Yaolan Program). The ones with doctor's degree account for 64.5% of the teachers.
For a long time, this School has established itself in the main battlefield of national economy, fully integrated the existing traditional engineering advantages with the development features of new engineering, continuously kept forging ahead in talent cultivation, scientific research, social service and international cooperation and made outstanding achievements. Now this School has about 1900 enrolled doctoral students, master's degree candidates and undergraduate students. In the past five years, the students in this School have participated in various academic competitions and made great achievements in many major professional competitions including National Undergraduate "Challenge Cup", National College Mechanical Innovation Competition, Petroleum Equipment Innovative Design Competition, Electronics Design Contest and Robot Competition. Successively, over 300 person-times have been granted the prizes at state, province or ministry level. About 280 innovative and entrepreneur training programs have been presided over by this School. The promotion rate reaches up to 25% and the employment rate reaches up to 95%. During the period of the12th-five-year-plan, this School began to enroll the international students for the communication engineering and teach them in English and totally cultivated 65 international students from 19 countries.
This School now has one Ph. D. program in the second-level discipline of geological equipment engineering, three master's programs in the first-level disciplines (mechanical engineering, information and communication engineering and design) and three education platforms at state-level, province-level and ministry-level (National Engineering Practice & Education Center of China University of Geosciences (Wuhan)---China Geological Equipment Co., Ltd, Engineering Research Center of Rock-soil Drilling & Excavation and Protection, Ministry of Education, and Experimental and Teaching Demonstration Center for Electronics and Electrotechnics of Universities in Hubei Province. Among them, mechanical engineering has become an important part of "Intelligent Geological Equipment" as the double first-class discipline of China University of Geosciences (Wuhan). The concrete scientific research fields of this School cover mechanism and dynamics of mechanical system, advanced mechanical design methodology, geological engineering equipment and its automation, optomechatronics, signal and image processing, embedded system, AI, intelligent instrument, intelligent control, intelligent manufacturing, industrial vision, product design and so on.
In recent years, this School has shown blooming development trend in declaration of scientific research projects and scientific research for social service and has obtained many programs of national natural science foundation and the prizes for progress in science and technology at province and ministry level. Since 2012, this School has obtained over 40 programs of national natural science foundation, special topic programs of national science and technology major project, special sub-programs for development of national major scientific instrument and equipment, sub-programs of national science and technology support plan and other programs from other ministries and committees. It has successfully obtained 4 prizes for progress in science and technology at province and ministry level. It has made great achievements in commercialization of scientific and technical findings, patent application and social service and has been granted over 100 national patents for invention.
This School has established close exchange and cooperation relationships with many famous universities at home and abroad, such as Massachusetts Institute of Technology, Stanford University, Colorado School of Mines, Institut de Physique du Globe de Paris(IPGP), Hanyang University, Nanyang Technological University, University of Duisburg-Essen, University of Toronto, University of Birmingham, The Chinese University of Hong Kong. It has also established industry-university-research cooperation relationships with many famous enterprises at home and abroad, such as Baker Hughes, China Geological Equipment Group Co., Ltd, China Aerospace Science and Technology Corporation, China Coal Technology & Engineering Group, Dongfeng Motor Corporation, Sany Heavy Industry Co., Ltd, Xiamen San-Vision Co., Ltd, Wuxi Zuantong Engineering Machinery Co., Ltd and Wuhan Lanxun Technology Co., Ltd and has brought good social and economic benefits.
About Wuhan
Wuhan is situated in central China and known as one of the hottest cities. As the capital city of Hubei province, Wuhan has developed into the political, economic and cultural center among this area. The urban city covering an area of 8,494 square kilometers and live by 8.58 million people. The world third largest river-Yangtze River and its largest tributary of Han River are joint in this city, Wuhan lies along the river and compose by Wuchang, Hankou and Hanyang three towns, the Chinese great poets in Tang dynasty-Li Bai has creatived a poet said "blowing Jade Flute in the yellow crane Tower, plum blossom in the may day in river city", so that this large central city in hinterland of China has been praised as "River City" since ancient times. Nowadays the city has divided into 13 districts and 3 State-level economic development zones: Wuhan economic and technological development zone, East Lake high-tech development zone, Wujiashan Taiwan investment zone).
Wuhan is one of typical garden cities in China with hundreds of hills are all over the city, and almost 200 lakes are settled between them. The water area occupies one-fourth of the land area in the city, and listed on the top of China's developed cities. The East Lake has occupies the area of 33 square kilometers, which has been regarded as the largest artificial lake in China.
Transportation
Wuhan, has been known as the ""the city of thoroughfare of its nine neighboring provinces", as well as the largest water, air and land transport hub in the hinterland of China. The city takes its unique advantage of geography which is only 1000km away from Beijing, Shanghai, Guangzhou, Chengdu Xian and other major cities in China, so called the soul city of China. The unique geographical advantage and thereby creates a most effective transportation network. The four China's important railway of Beijing-guangzhou Railway, Beijing-Kowloon Railway, Wuhan-Jiujiang Railway and Wuhan-Danjiang Railway, and six national high-speed ways are all go access this city. Wuhan Port is one of is the important hubs and world cargos transport ports in China.
Tianhe International Airport is the largest airport in central China and the only airport apply for entry visa on arrival, the terminal 2 was put into use after 2008, and the annual passengers' capacity is access to 10 million, was listed by the China's four major airport hubs.
The huge regional transportation advantage was promoted the rapid development of modern logistics industry in Wuhan. The city is aim to build into a national logistics hub and creative a modern logistics system, layout of a modern logistics zone that composes by logistics center and distribution center. Wuhan now has become a bridge connected domestic and global trade markets.
Industrial
Wuhan is an important industrial base in China with a strong industrial system. Now they are vigorously developing the modern manufacturing industry and upgrading of industrial technology. It focus on the development of produce iron and steel, automobile and machinery, electronic information, tobacco, petroleum chemical industry, environmental protection and food, home appliances, medicine, paper making and packaging industry those ten leading industrial in domestic China. the local government  also use industrial policy to introduce this companies develop into a zone  that focus developed steel,  chemical and environmental protection industry zone, automobile and electromechanical industry zone, and electronics and bio-accumulation of pharmaceutical industry zone. A large number of enterprises that annual sales over billions and the companies which owns the core technology and famous brands are now emerging in Wuhan.
Economic
Wuhan was always been a financial centre of the Yangtze River Delta. Since the late Ming dynasty and early Qing dynasty, Hankou town was became one of the four major towns throughout China, known as the most flourishing town in central China. In the beginning of last century, Hankou was listed as the second largest foreign trade port in China, as well as one of China's four major financial centers. Today, this place still attracted many merchants, every commercial street are seems very crowded. At present, there are more than 120,000 commercial outlets in the city and 3 enterprise ranks among the top 30 national enterprises, the city's GDP break out to billion Yuan per year. The international companies as France's "Carrefour", and Germany "Metro" and the United State's "Wal-Mart" are all opened there chain stores in Wuhan, it was effectively promoted the city's economic. The finance and securities business are also active, more than 10 foreign banks and insurance companies were set up their offices in Wuhan.
Wuhan History
Wuhan's city civilization can be traced back to 3,500 years ago. It was called Panlong City in the past time. The archaeological excavation has approved that this is the oldest city moat along Yangtze River Delta, and was considered as a breaking points of culture and civilization between the Yellow River and Yangtze River by scholars. Due to the convenience waterway transport and rich natural resource, Wuhan has always been an important military strategist, and afterwards this place change from regional political and military centers develop into economic centre. Wuhan people heritage the sprite of The Revolution of 1911 (the Chinese bourgeois democratic revolution led by Dr, Sun Yat-sen which overthrew the Qing Dynasty) of that dared for the first in the world.